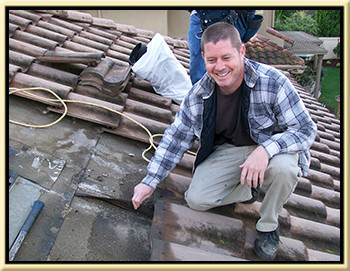 South County Roofing is a local roofing Contractor providing roofing, roof repair, tune up, and roof detection estimates for Dana Point, Laguna Beach, and Laguna Niguel areas.

Dana Point Roofing
South County Roofing is licensed, insured, and has the experience needed to help with all your roofing and roof repair needs. We provide roofing and roof repair related services for Dana Point and the surrounding areas. We are a small but specialized roofing company focused on offering only the roofing services we do best. Roof Tune Ups is a staple service we offer.
We can help you replace your broken or slipped roofing tiles on your roof. We offer the best roof leak detection services you will come across. We will not only fix your leak but if you tile roof leaks we will find the leak source and make sure it is properly repaired.
We do one job at a time and we finish each job before starting another. We never start jobs and leave them before they are finished. We show up every day until the job is job and only then do we move on to the next job. Laguna Beach Roofing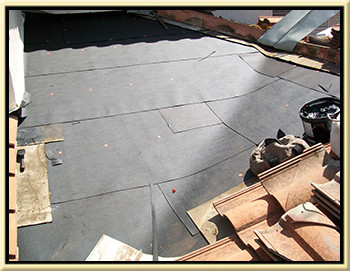 Roof Inspection
If you would like an honest opinion on what type of roof you have, how good is it, how long it should last, and what exactly should you do with it if anything, then we can help. We can do roof inspection for new home owners or existing home owners that would like the straight scoop on their roof. Many times customers just don't know what they should or shouldn't do. Call enough roofers and you will get every option and it is very hard to make a decision. If you are in that position then give us a call and we can help. Laguna Niguel Roofing
Roof Repair Dana Point
South County Roofing is basically a roof repair only roofing company. We have been licensed, insured, and doing business in Orange County since 1997. We will re-roof your house if you are currently a customer. If you hire us to repair your roof and eventually you need it completely redone we will take care of you. Emerald Bay Roofing and Roof Repair
Broken Roofing Tile Replacement
The repair of broken roofing tiles is something we take very serious. Broken roofing tiles must be carefully replaced and not just simply caulked together. Caulking will fail and a failed caulking repair will probably cause your roof to leak. We don't take shorts cuts and we do every job no matter how small the right way or we wont do it at all. Monarch Beach Roofing
Roof Leak Detection
Having us repair on tune up your roof is a different from having just any roofing company repair your roof. Most roofing contractors have a goal to sell you a repair and get it done as profitably (quickly) as possible. When talking to or hiring other roofers you will notice they will often refer to the cause of the leak as maybe being here or there or they have no idea of what the problem is or what is causing it. We will find the leak source, we will photograph it, and we will put the roof back together in a manner that will make it so that the area of our repair will be the last area on your roof to leak again. We do not patch roofs we make permanent fixes.
Dana Point Roof Tune Up
After we have repaired your roof you will not have to watch that area, keep an eye on it, or maybe get it fixed again in a few years. Once we fix an area on your roof that is it. And, if that leak should ever re-appear you will have one of the industries longest and strongest warranties to fall back on. Our warranties are very different from our competitors which have minimum show up fees attached to them, or maximum repair attempts they will try before you have to pay again, or some ridicules proration clause in the case they need to refund your money (they only offer you half back), or some crazy deductable or show up fee 'clause'. You'll get none of that from us. Ritz Cove Roofing and Roof Repair